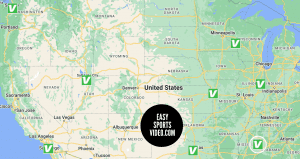 Used Veo cameras are usually for sale for one of two reasons:
Cameras are no longer needed because the club/team got a camera, the coach is no longer coaching, or someone's kid finished playing sports.
Teams upgrade to a newer Veo camera version or switch to a different camera system.
The reason we started this camera listing site is that we talk to lots of teams every week who are considering whether an automated camera recording system is right for their team, club,  or school.
It's an investment and parents, coaches, and administrators worry what will happen if they decide they don't want the camera. We also get a lot of emails from teams looking to buy used cameras so we figured we would just connect the two groups of people. You can see a list of all the soccer cameras for sale here.
Selling a Used Camera
If you end up buying a Veo camera or a Trace, a Hudl Flex Focus, or Pixellot and then decide that you either don't need it or want to upgrade or change to a different system you can list your camera here and another team that needs it can purchase it from you.
We started off with just the Veo camera but are now working on adding support for the Trace camera, Pixellot, and Hudl Flex Focus. If the camera has a lease model, vs you owning the camera, you should check with the camera company on how it works to transfer ownership. If you decide early in the season that it's not working out we wanted to give you a place to find another team who could use it.
We get a lot of questions about soccer video technology in general, wanting to know how the systems work. Some coaches or parents are apprehensive about spending the money if they're not sure how the technology is going to fit the needs of their team. Hopefully the ability to list a camera for sale help ease the stress/risk if you're making that decision.
Finding a Team in Your Area
One of the request that we've gotten is to organize the listings by region so you can easily see the cameras that are closer to you.  We're working on upgrading the system to make that possible but right now below is a list of the current cameras available by region. We've also added a map below.
If you see a camera you're interested in there's a form on the bottom of each camera page when you can contact the team owner to find out details about how to purchase the camera. The reason that we don't make it for sale directly on the site is that we don't want to slow the process down – having the team send the camera to us and then we send it to you. This way we connect you directly so you can negotiate the terms with the owner and they can send it right to you
If you'd rather not have to talk to multiple teams and would rather just buy a used camera directly from us you can email me, ben@easysportsvideo.com. We don't have any used cameras in stock right now but as we transition our rental cameras from Veo 1 to Veo 2 we will eventually have some available.
Veo Camera Map
Here is a map of the used Veo cameras for sale around the U.S. and following are the current cameras listed by general region. Many camera owners are willing to ship the camera so if you don't see one in your area you can still check the listing to see if the team is willing to ship:
South:
Jackson, Memphis, Huntsville, Birmingham – Veo Camera 1
Dallas, Fort Worth – Veo 1 with 12′ tripod
Midwest:
Minneapolis/Milwaukee – Veo Cam 1 w/Tripod
Springfield, Peoria, Indianapolis – Veo 1 for sale
Kansas City, Topeka, St Louis – Veo for Sale
West:
San Diego, Los Angeles – Like new Veo 1 Camera
Seattle, Tacoma, Vancouver – Barely Used Veo 1
Salt Lake City, Twin Falls – Veo Camera
If you're in the market for a Veo 1 you can browse the cameras for sale , if you'd like to sell your used Veo you can list your camera, if you have questions you can always call 816-398-8846 or email, ben@easysportsvideo.com