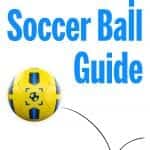 DribbleUp Soccer Ball Book just released with over 30 tips on how you can use the smart soccer ball (free today & tomorrow)! You can also rent the Dribble Up Soccer Ball for a trial.
The DribbleUp Smart Soccer Ball is a fantastic training tool that youth soccer is just now discovering. The use of technology to motivate players to train harder is really paying off for those that spend time with DribbleUp.
Parents – Our soccer families around the country have used the smart ball to help their players earn more playing time, make the top team, strengthen their weak foot, improve their foot skills, train during rainouts. Makes a great birthday present for your player – same day fast and free shipping.
Players – Get Results. Check out how players are using their Dribble Up skills in their games.
Coaches – Check out our Coaches Guide to learn how to assign homework and track your players progress.